Over the past year, Atlas Research partnered with the Veterans Health Administration (VHA) to help design and implement a mechanism to identify innovations and best practices that improve access to care, care coordination, employee engagement, Veteran experience, and quality and safety for the 8.76 million Veterans who receive care at the more than 1,700 VHA sites each year. From these efforts, VHA's Diffusion of Excellence Initiative was born.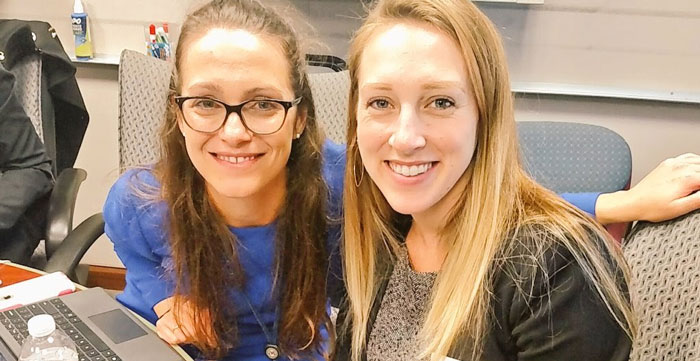 Atlas consultants worked with several VHA innovators from across the country to help replicate innovative practices across VHA, culminating in a Demo Day in August. After Demo Day, Atlas turned to helping VHA with a second round of practices. More than 400 VHA employees from across the country submitted innovative practices in August 2016. Applicants ranged from physicians to researchers to chaplains. Submitters were narrowed to 20 finalists, who then gave rapid-fire virtual pitches on November 16, 2016 to Medical Center and VISN Director "sharks," in a format similar to the television show "Shark Tank." The "sharks" "bid" resources to the innovations they wish to adapt and replicate at their Medical Centers.
VHA leaders will narrow the finalist practices to 10 "Gold Status" practices, which will be replicated in VA health care facilities across the country. The originators of these Gold Status practices are designated "Gold Status Fellows," each of whom will work with a champion at the winning bid facility to adapt the practice at that facility over the next six months.
The Atlas Research Team will continue to support the Initiative by providing facilitative and technical assistance support rooted in human centered design principles to develop plans for replicating these practices, and by helping VHA perfect the "Shark Tank" style model of eliciting best practice innovations in Spring 2017. Atlas Research President Mark Chichester commented that "Atlas is excited to continue to support this important initiative for VHA and to share our expertise in human centered design, innovation, strategy, and implementation."
---
Photo: Atlas Research's Carole Greenwell and Rachel Hudak, pictured above in the Shark Tank Operations Center, led the Atlas Team that worked with VHA to design and execute the Shark Tank.
---